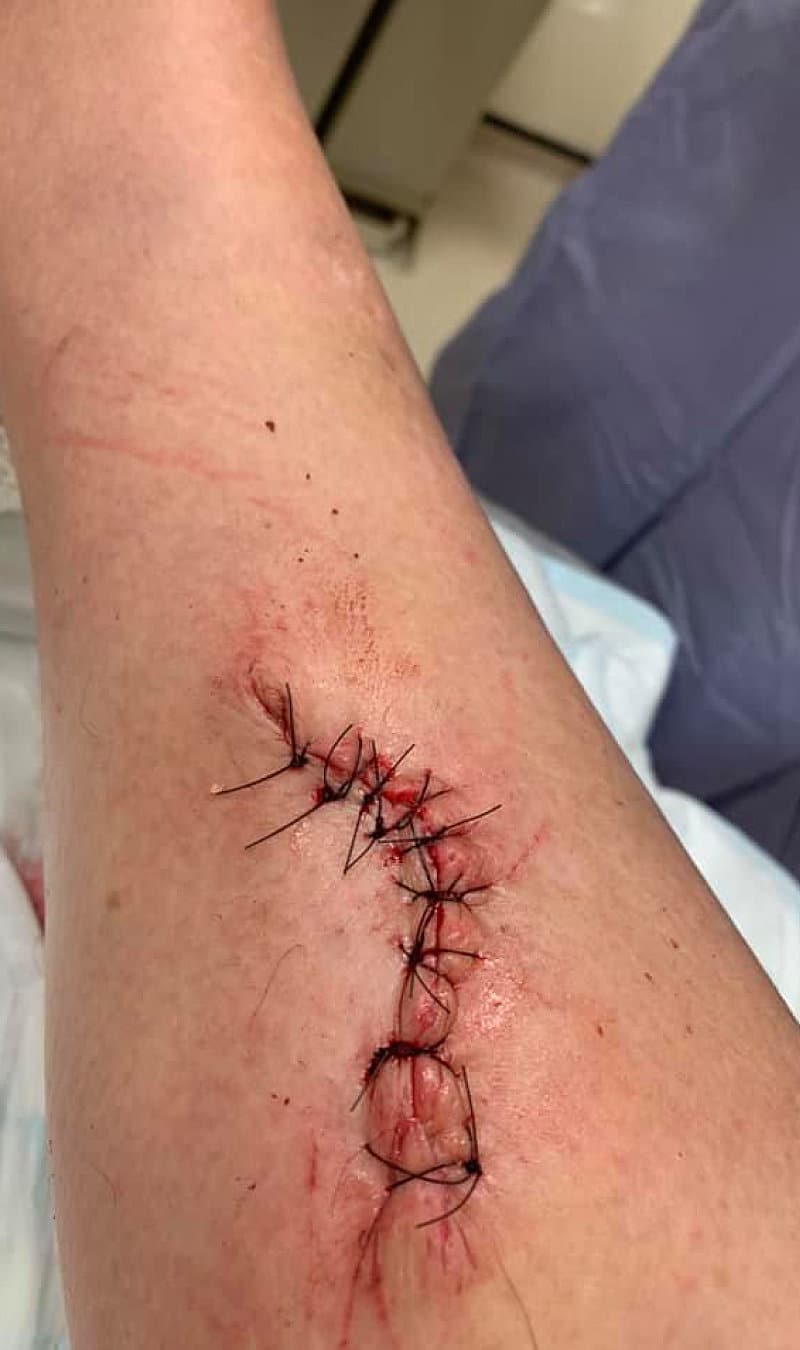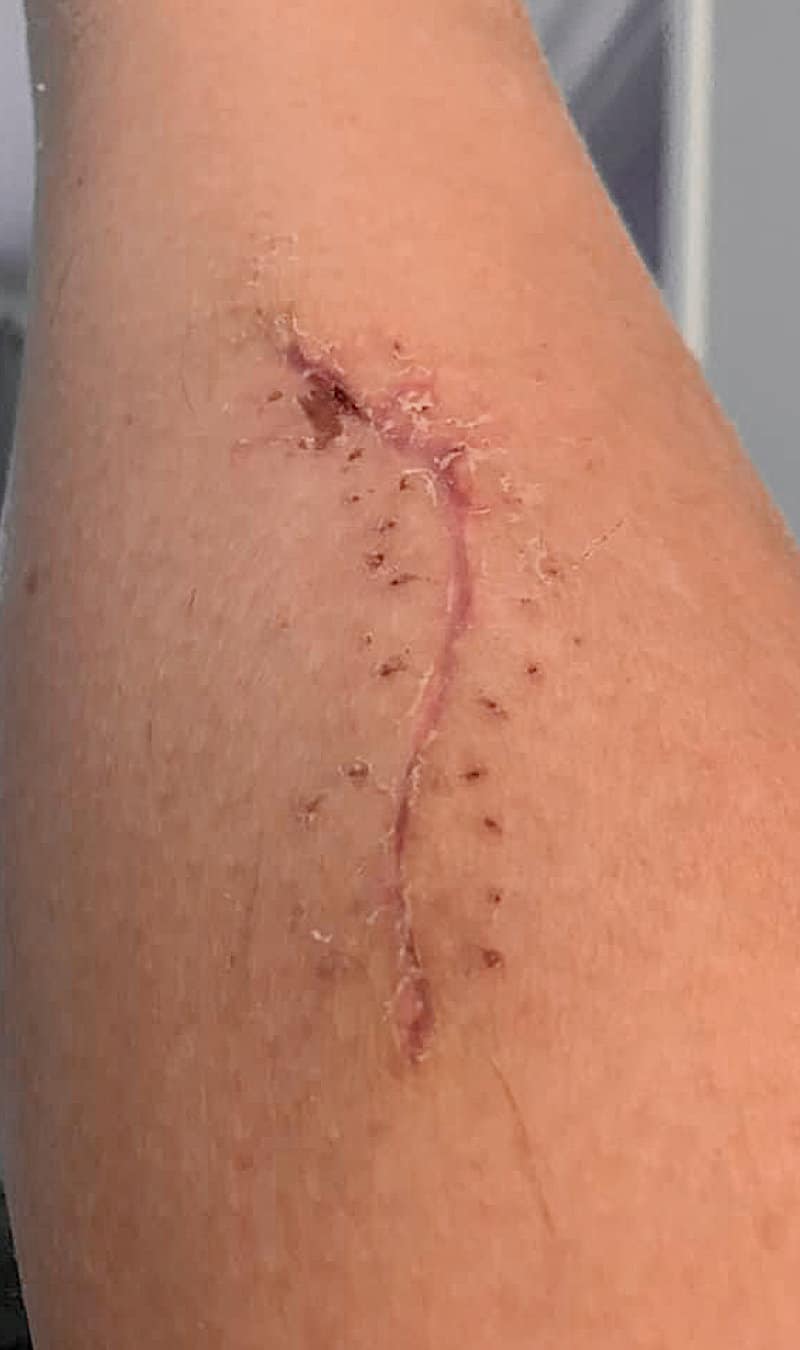 Tracy Niblett gives her experience of PBM Therapy for her skin and calf injury using our NovoTHOR® whole body PBM Therapy light bed at the PBM Therapy Clinic in Derby. Her testimonial explains how it helped her skin and muscle wound to heal quicker than what was expected. As well as this she noticed other improvements in her general health! The two images were taken 14 days apart. (Drag the white line across the screen to see before and after pictures).
I Seriously Wounded My Leg And Needed 12 Stitches!
I slipped off my mountain bike into a deep rut in the ground. The the front chain ring gashed into my right calf causing a really nasty deep wound. As a direct result of having PBM Therapy I was able to have my stitches out 5 days early than I was told and it's healed really well with:
Very little bruising
Very flat
No lumps and bumps
Unexpectedly Other Things Have Also Got Better As Well!
I've also noticed other things that have improved including an achy thumb and my general mood. I can't recommend PBM enough. Thanks to Ian and his team
PBM Therapy Clinic Addition
To read more about how our PBM Therapy bed treats musculoskeletal aches and pains from head to toe all at once and how PBM Therapy is being used to treat mood and cognition just click/ tap the links.
PBM Therapy is a cell specific treatment and not a condition specific treatment. Why is this important? All of your trillions of cells in the body have the same mechanism that PBM Therapy affects, so you often notice improvements in other areas of your health and well being that you did not expect. This is not unusual at all and in fact quite the norm for the NovoTHOR whole body PBM Therapy light bed pod!